Reminder that tomorrow, Sept. 17th, is a 2hr Early Dismissal for all Taylor County Schools.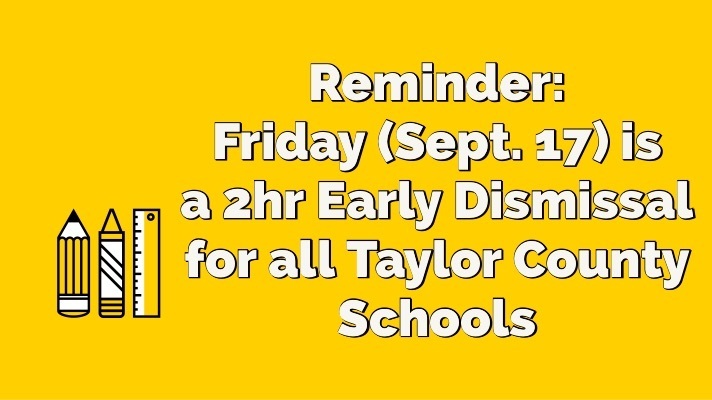 Parents, two days before school started we realized that our enrollments in 6th grade put our class sizes above the recommended capacities.  The board was gracious enough to give us an additional 6th grade teacher to reduce class sizes, so please bear with us as we rebalance our social studies classes.  That new certified teacher will be approved at the Sept. 28 board meeting.  In the mean-time, we have a certified sub filling the position as we reduce class sizes.

All staff, students and visitors will remain masked on all buses and facilities as Taylor County remains red on the WVDHHR map as of today, September 12, 2021. Exceptions include eating, recess and outdoors.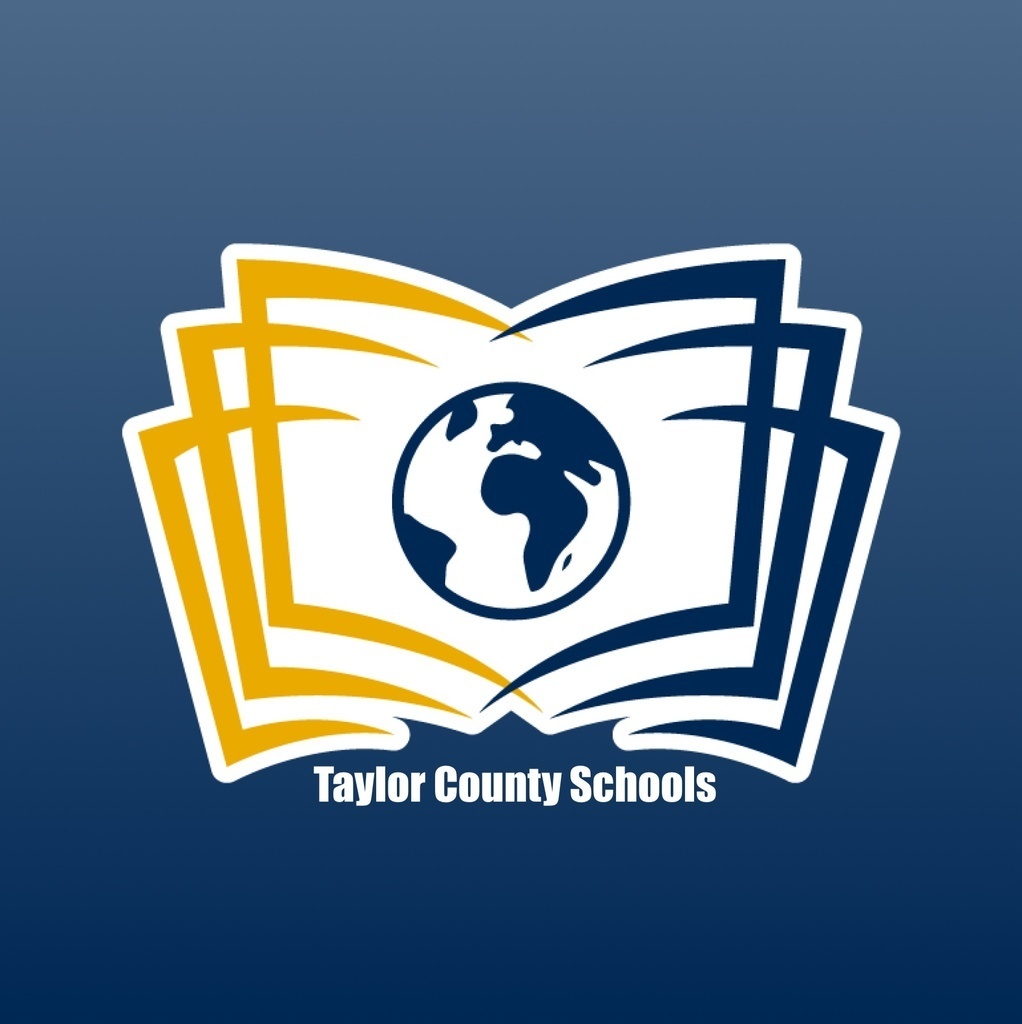 Date Correction: The news article yesterday had an incorrect date for March early release. It should be March 2nd, not March 6th.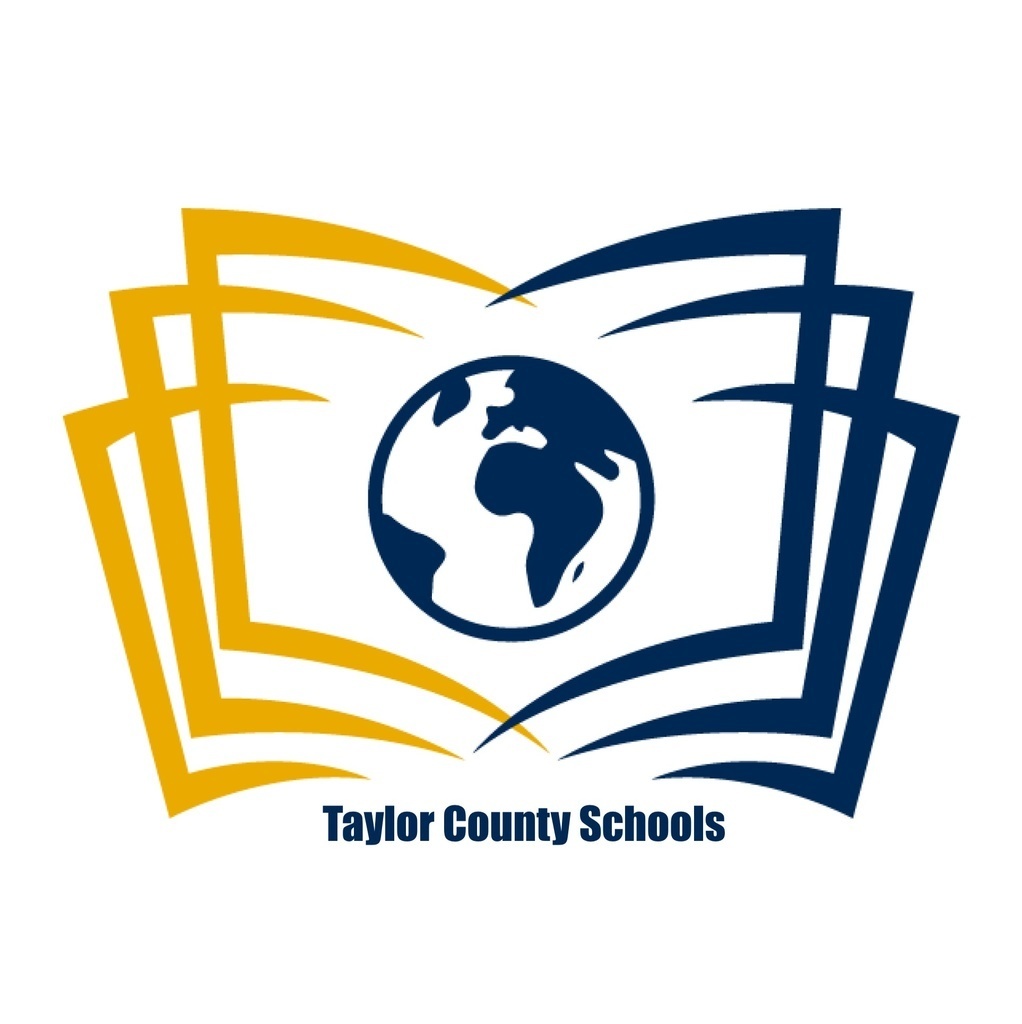 This morning marks 20 years since that first plane flew in to the World Trade Center and started two decades of warfare for our nation. Staff, parents, and teachers please take a moment to reflect upon this 20th anniversary of 9/11. The first plane hit at 8:46 am. The second hit at 9:03 am. At 9:37 am the third plane hit the Pentagon. Finally, at 10:03, the fourth plane crashed in a field in Shanksville, PA when the passengers, aware of what was happening and that the plane was most likely headed for the White House, attempted to retake the plane and caused it to crash. This heroic act by the passengers of Flight 93 saved many lives and the heart of our democracy. When we think of that Tuesday morning, please remember the innocent Americans that only intended to go to work and support their families. Also think of the thousands of service men and women that gladly stepped up and gave their lives to defend this nation and right a wrong that was done to us. Despite the many differences we have in this nation, the next morning revealed an America that the world does not often see. A unified juggernaut that can't be stopped when we are together and of one mind. The world learned that day one important lesson: mess around and find out. God Bless America.
Come out on September 18th and celebrate Fall Y'all at the first TCMS Fall Bash from 10 am to 2 pm. Ice Cream! Blow up obstacle course! Dunk tank! The weather promises to be great, so please come and celebrate being a Knight with us!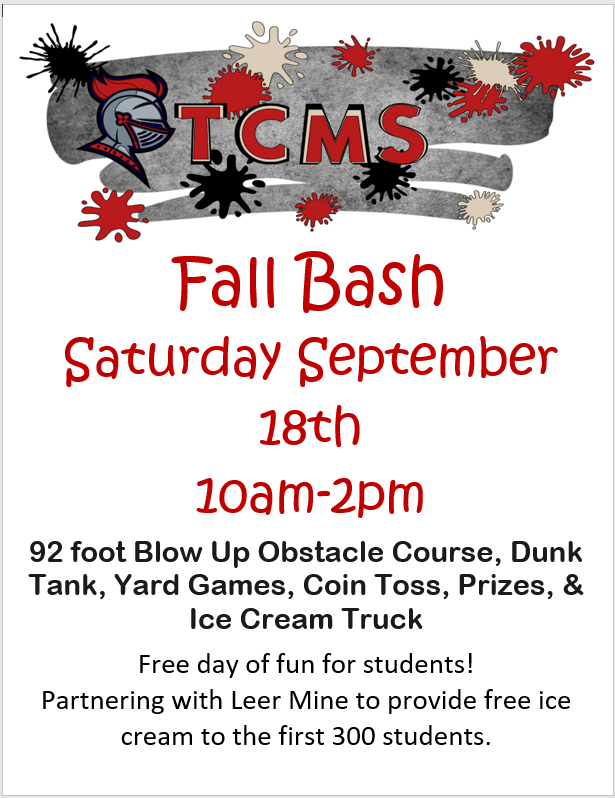 Reminder: September 17th is now a two hour early release for all students. Staff will be looking at data to guide planning for learning.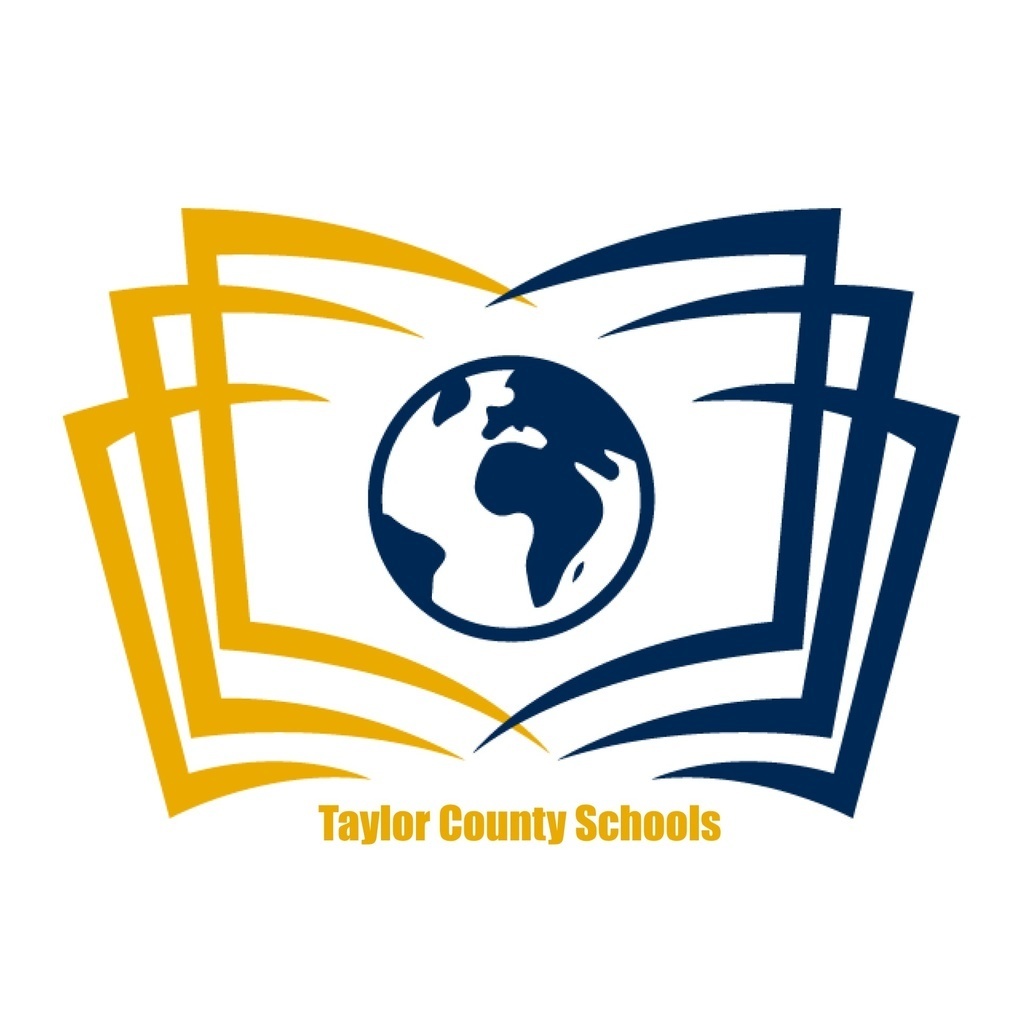 Students in the STEM lab using index cards and tape to create a structure that would hold weight.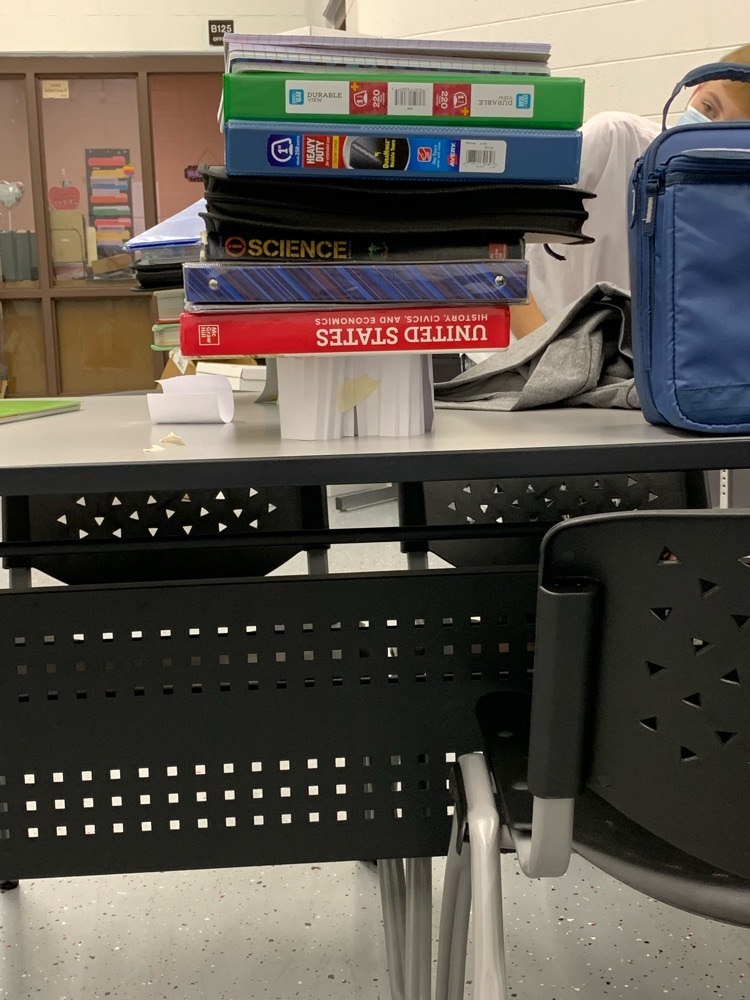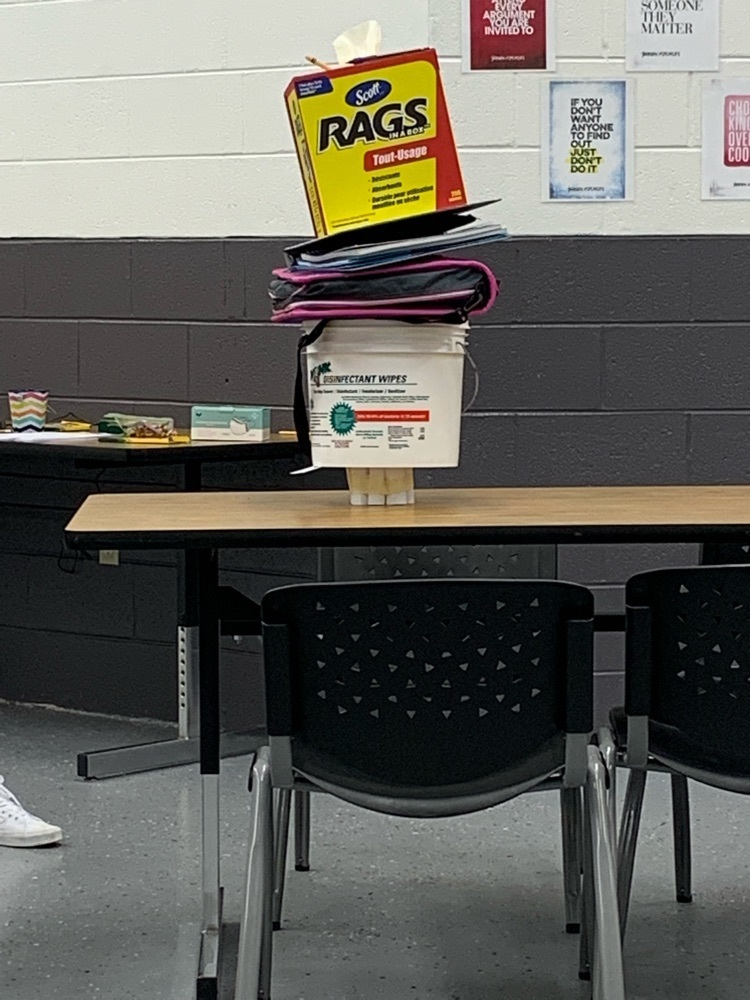 In just under 2 hours Coach Beltner invites everyone to come out to support the Knights football team as they face off against Philippi at home. It is a Tie Dye Knight, so wear tie dye to support the team! Kickoff is at 7 pm.

Charts now posted for contact tracing and quarantine guidelines as shared from the WVDE.

Changes to contact tracing and quarantines are posted in the latest news article. Please read as they will begin tomorrow September 7, 2021.
Coach Beltner wanted to remind everyone that at 7 pm we are having a "black out" as the Knights face and crush Mountaineer Middle School. Come out and support the Knights in the home opener at 7 pm. This is a reminder that students get in free to all events in Taylor Co.
Parent pickup update: Please approach the school from the Toothman Ford side and not the Dollar General side when coming to pick up your student. We are asking this to help with bus traffic. Also, our last bus picks up at 4 pm which means we have teachers monitoring students until 4 pm. Our "line" of parents for pickup is done at 3:30, so if you targeted 3:30 as your arrival time you would not have to wait in line at all. Just a suggestion to make your day smoother.
TCMS 5th grade and new (to band) parents. The 5 pm band instrument fitting is still on for 5 pm this evening. The rain has died down and the hilltop is safe. See everyone at 5 pm.
ATTENTION ALL 5TH GRADE STUDENTS AND PARENTS: If you are interested in band, you need to bring your permission slips in today. They may be given to your homeroom teacher or Mr. Chiado. We will also be having our instrument play-fitting today (Wednesday evening) between the hours of 5pm-7pm in the TCMS band room. The students will be able to test different instruments out and the parents will have the opportunity to rent an instrument that evening. If you have any questions, please feel free to contact the band office.

Welcome Back! Monday, August 30th is our first day back and we welcome all staff, students and visitors as we begin "Our Best Year!" Please read the important news article posted about beginning the year with masks due to Taylor County being red on the WVDHHR map.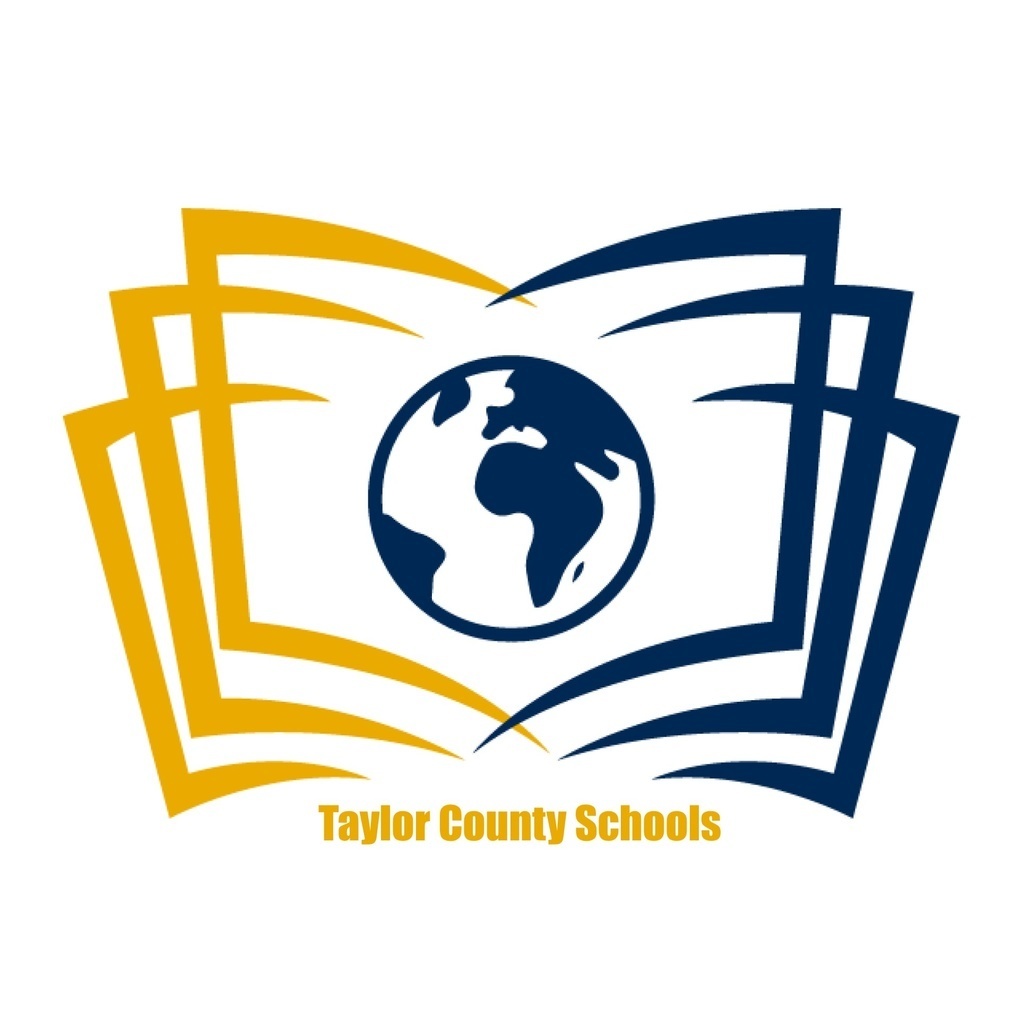 Parents, as we enjoy this last day without the stress of school on the other end of a wake-up I want to give you a snapshot of Monday. Like all "first days of school" we will be guiding the students every step of the way as they get paperwork, their lockers, and learn their classes and the school routine. Everything is scripted on this first day and we know they don't "know" what to do yet. We are even ready for day two, three, etc.! A couple of things to remind you of: Drop off and pick up are at the back of the building. Student will NOT be sent out the front of the building at the end of the day. 7:00 am is the earliest drop-off and 3:06 is when student will begin exiting the back of the building to parent's vehicles. Breakfast and bus-duty teachers will accept students in the cafeteria in the morning and then direct them where and when they need to go to eat or wait to be dismissed to first period. First period begins at 7:55. That means they need dropped off no later than 7:45 am to ensure they are not tardy. This week is going to be exciting, awesome, a little scary, and wonderful all rolled in to one. We can't wait to get everyone back in to school! Go Knights!
Dear Parents and Guardians, our new pickup procedure will be the exact same procedure as drop off in the morning. Students will be picked up behind the building starting at 3:06 pm. Buses only will use the front. Students will not be sent out the front of the building to be picked up by parents, so if you chose to do parent pickup you will pull in behind the building and loop around and stop until your child comes out to you. There will be plenty of adult supervision to assist with this. On nice days students will be waiting for you to pull up. When the weather is not nice they will be sent out as you pull up. Please follow any direction by school staff.
There are going to be several notices today to ensure a smooth first day with students. 7th grade Parents and Guardians - This is a reminder that ALL 7th grade student must have their required immunizations before they come to school Monday. There is no grace period as in the past. Parents and Guardians of all Students - All life saving medication that your student needs must be at the school before they can attend. Thank you and Go Knights!