6th grade has been busy designing and building mazes in our STEM lab. Once built, students code our SPHERO robots through the mazes.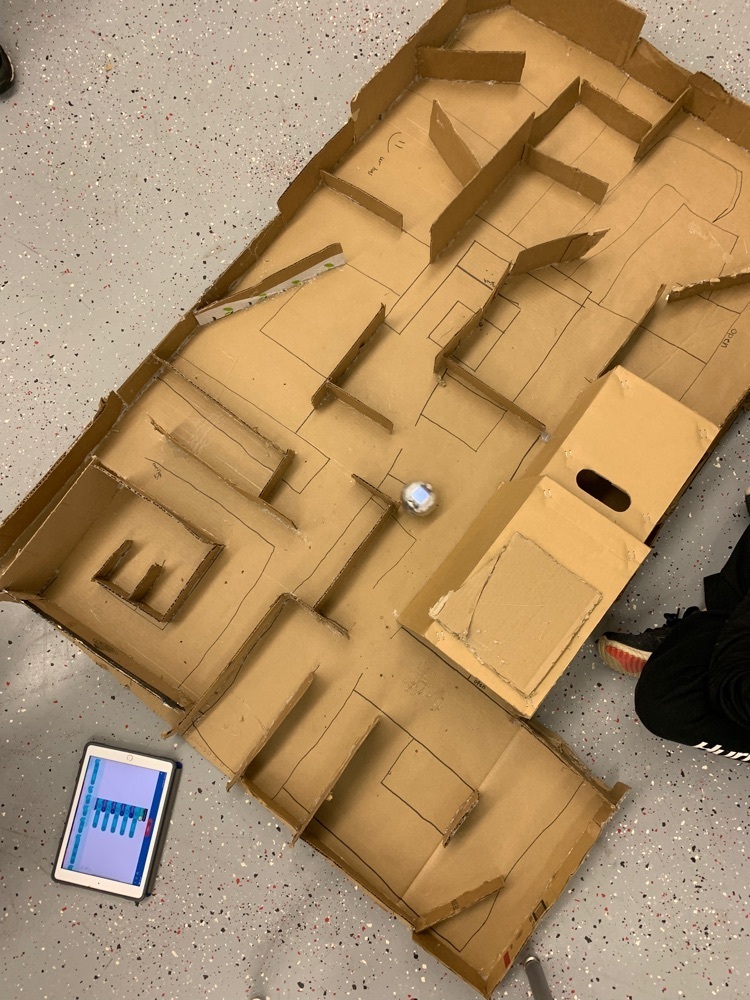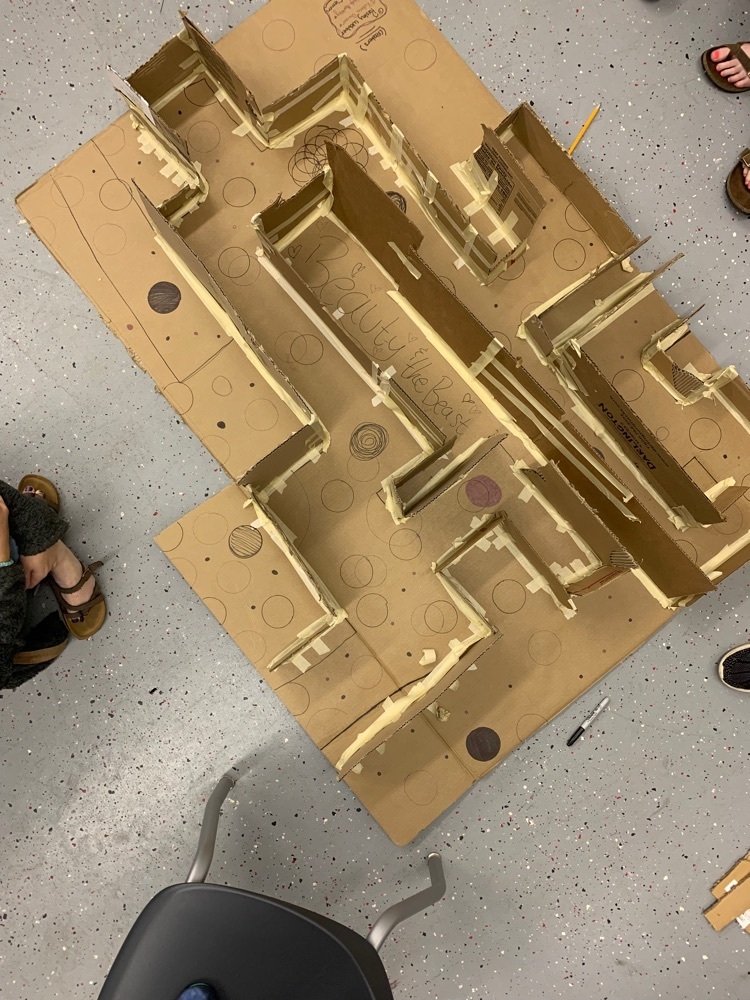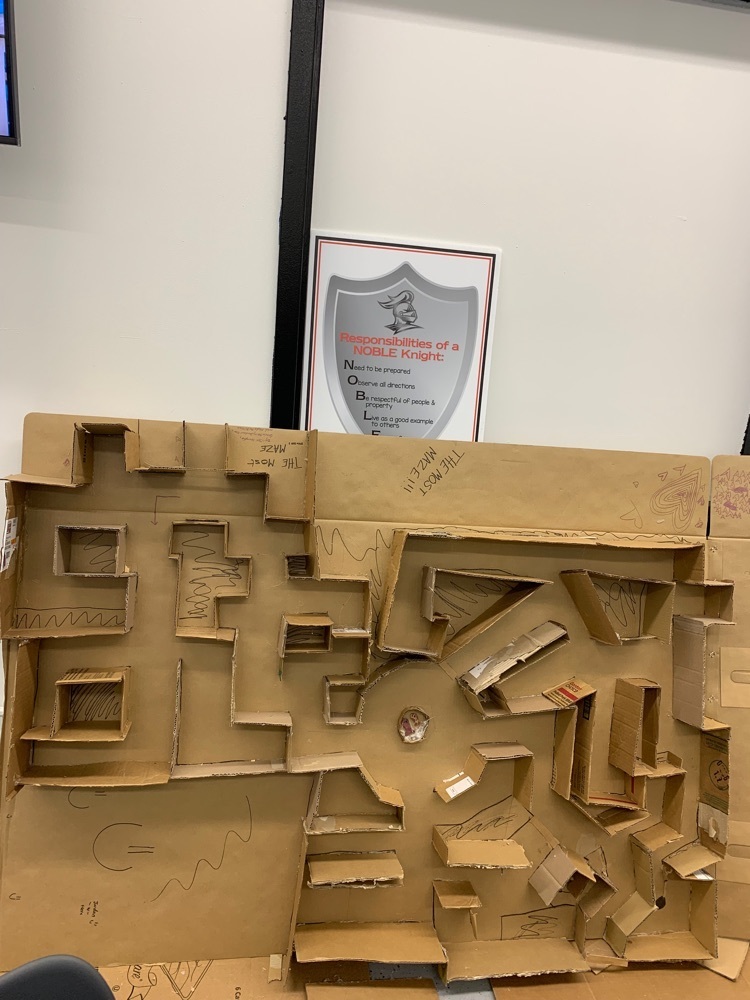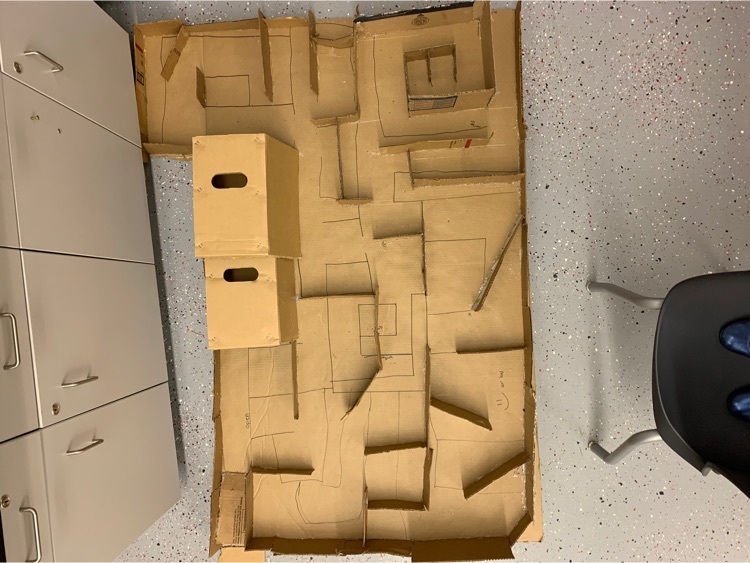 Parents and athletes, free sports physicals are being offered on June 1 and 2 at the Taylor County Health Clinic across form Anna Jarvis Elementary from 3:30 to 4:30. Physical forms are available in the TCMS office.

In our STEM lab our students have been busy with cardboard projects. 7th grade made cardboard chairs that had to hold the teacher for 1 minute! The challenge was they could use ONLY cardboard - no tape, glue, etc. Teams used the Engineering Design Process to Identify the problem, Develop solutions, Create a prototype, Test and evaluate, and think of ways they could redesign.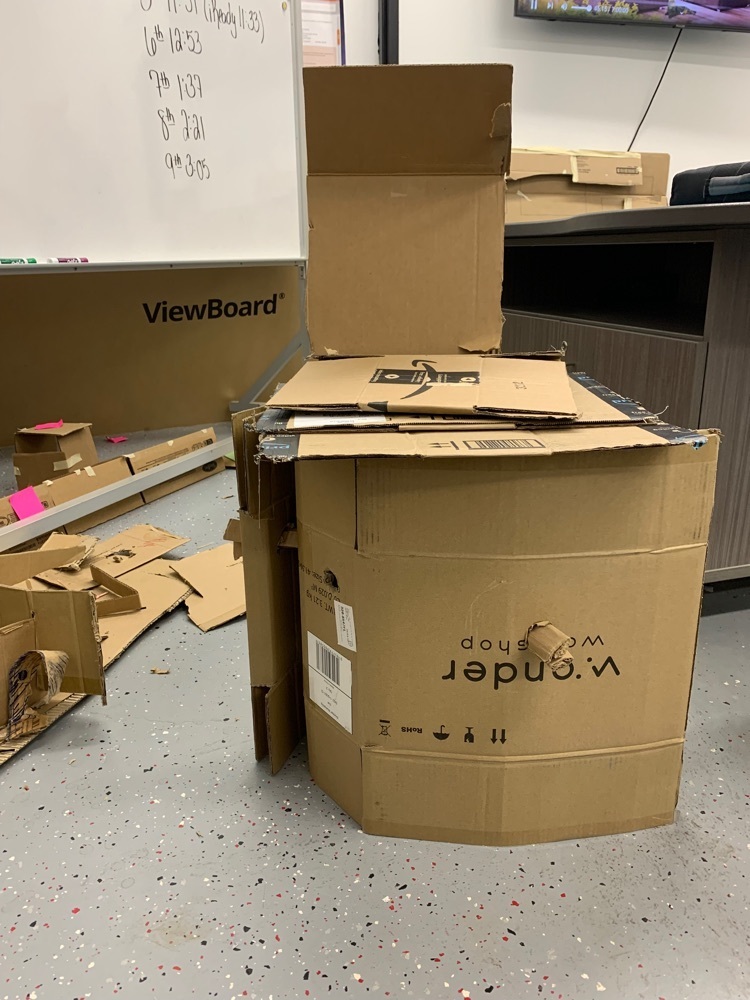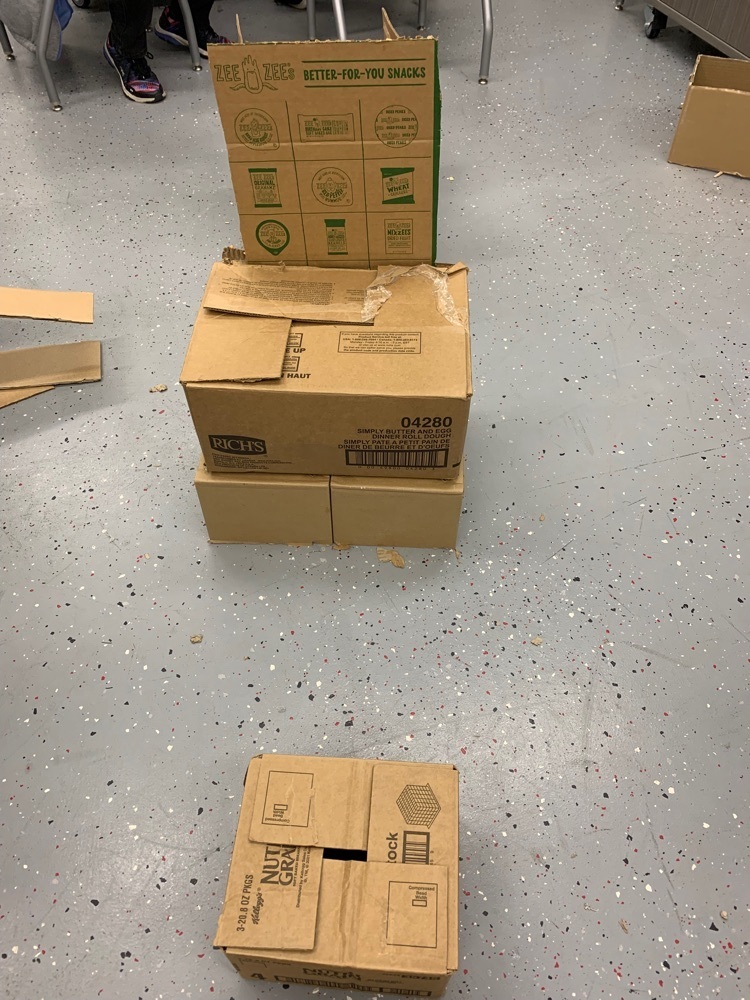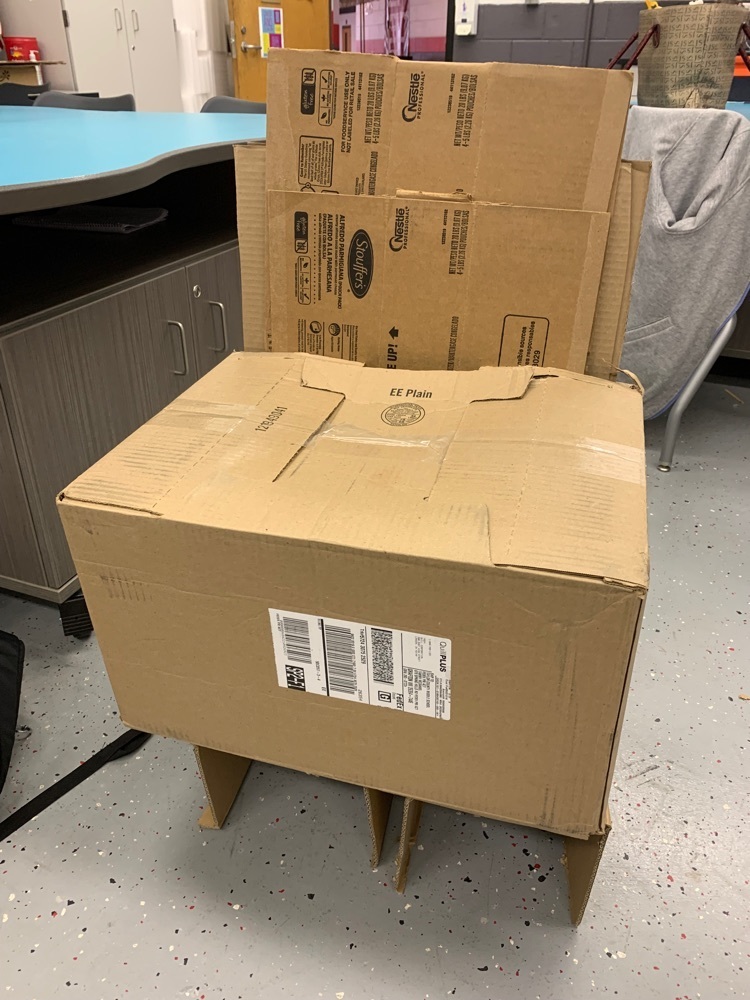 We are excited to see our 5th grade parents tomorrow morning! We are going to do our best to start right at 8:30 so dont be "tardy"!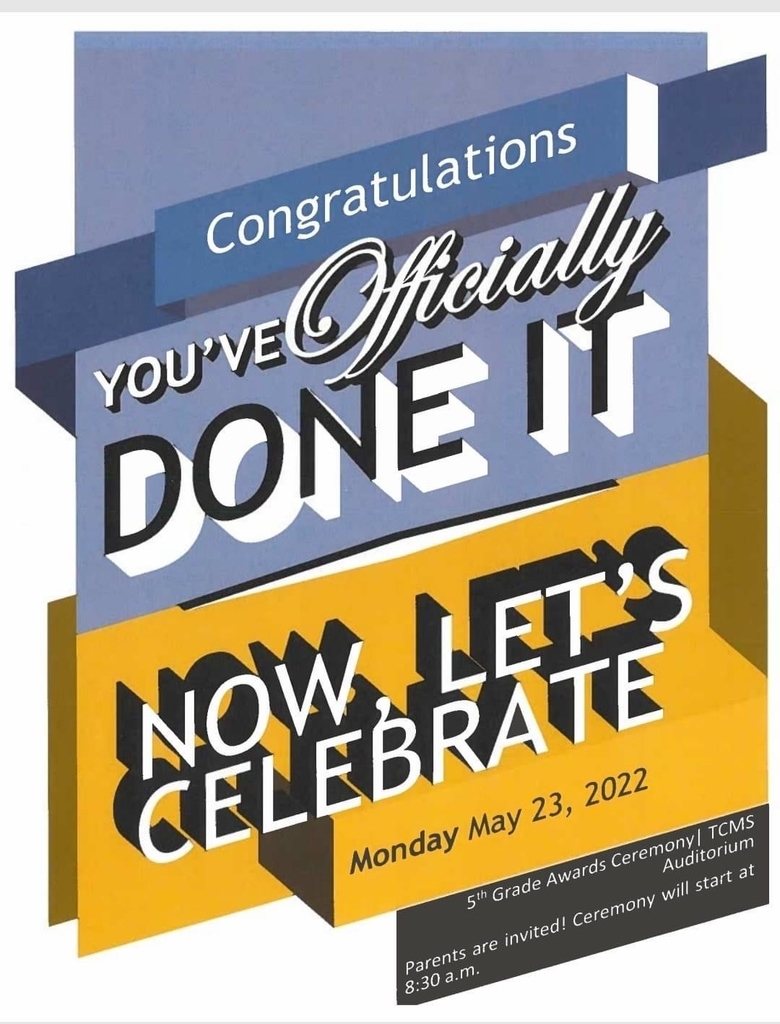 The TCMS Band Boosters will be selling Beef Raffle tickets by the middle school pavilion on Wednesday 5/18 from 5pm-6:30. Tickets are $5 a ticket or 5 for $20.

"Thank you" to the WVU Extension Office and STEAM TAC for participating in our STEM Night!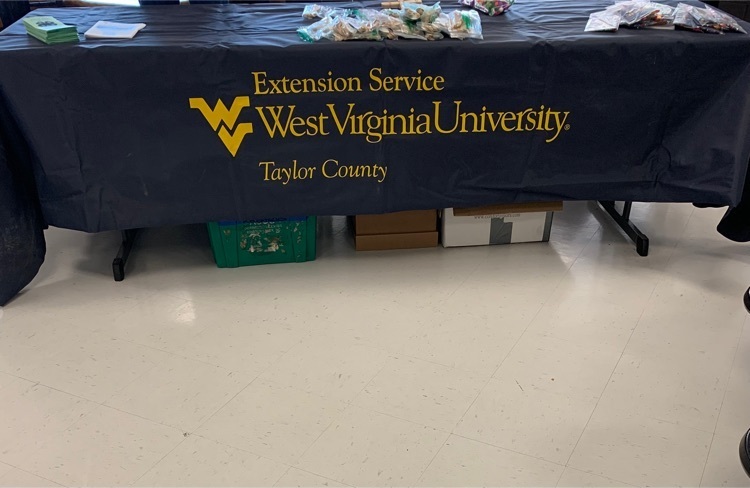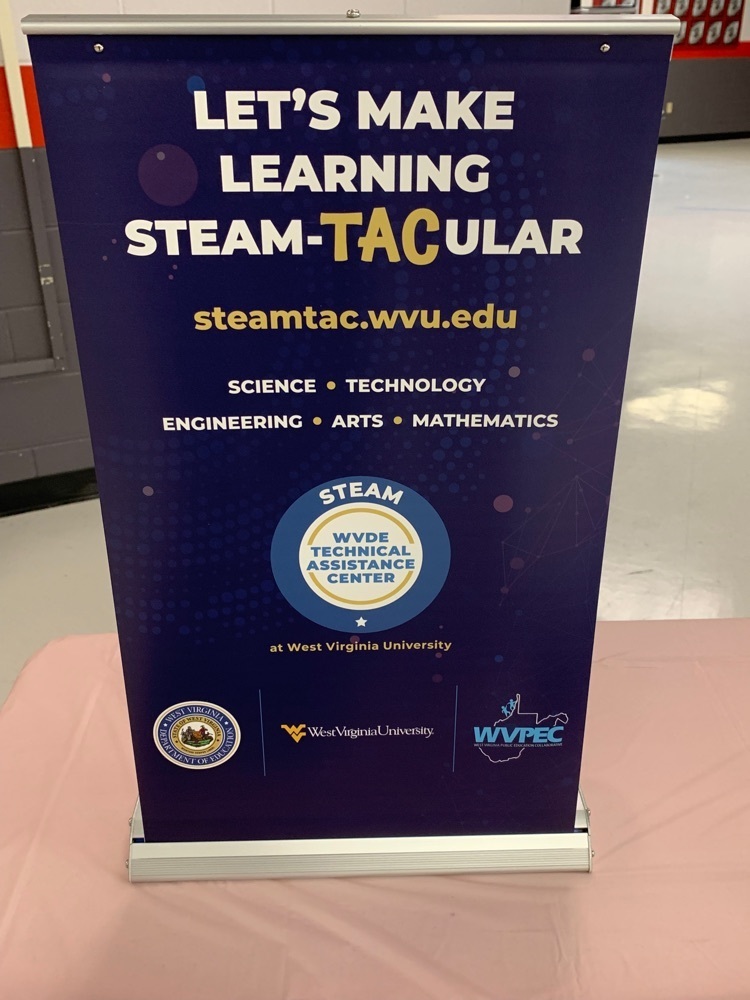 Parents, tomorrow we begin the WVGSA. On the dates I previously put out I was very generous with the "window" we would need. This was to account for technical issues or anything else unforeseen that might extend testing longer than expected. If everything goes well, we will test math on Monday, ELA reading Tuesday, and ELA writing Wednesday. This will conclude testing for the 6th and 7th grade except for those that that were absent and will need to makeup a test session. 5th and 8th grade are required to also take a science component on the WVGSA, so we will take a pause on Thursday (8th grade is going to GHS for move-up day) and then conduct the science test on Friday. Testing will be conducted each morning this week according to the above schedule and, for most, will finish before lunch. However, it is an untimed test and some students may work into the afternoon. We will ensure they are provided lunch and with breaks if they are still testing. Please make sure that your student goes to bed at a decent hour tonight and each night this week. Please leave smart devices such as Apple Watches and AirPods at home as they will not be allowed in the testing rooms. Phones will have to be put into lockers or given to the teacher during testing. If your child must leave school, please try to wait until the afternoon as we are testing in the mornings. Go Knights!

Public Forum to discuss possible new Anna Jarvis Elementary. Tuesday, May 17, 2022 at 5:00 p.m. at the Taylor County Board of Education Offices.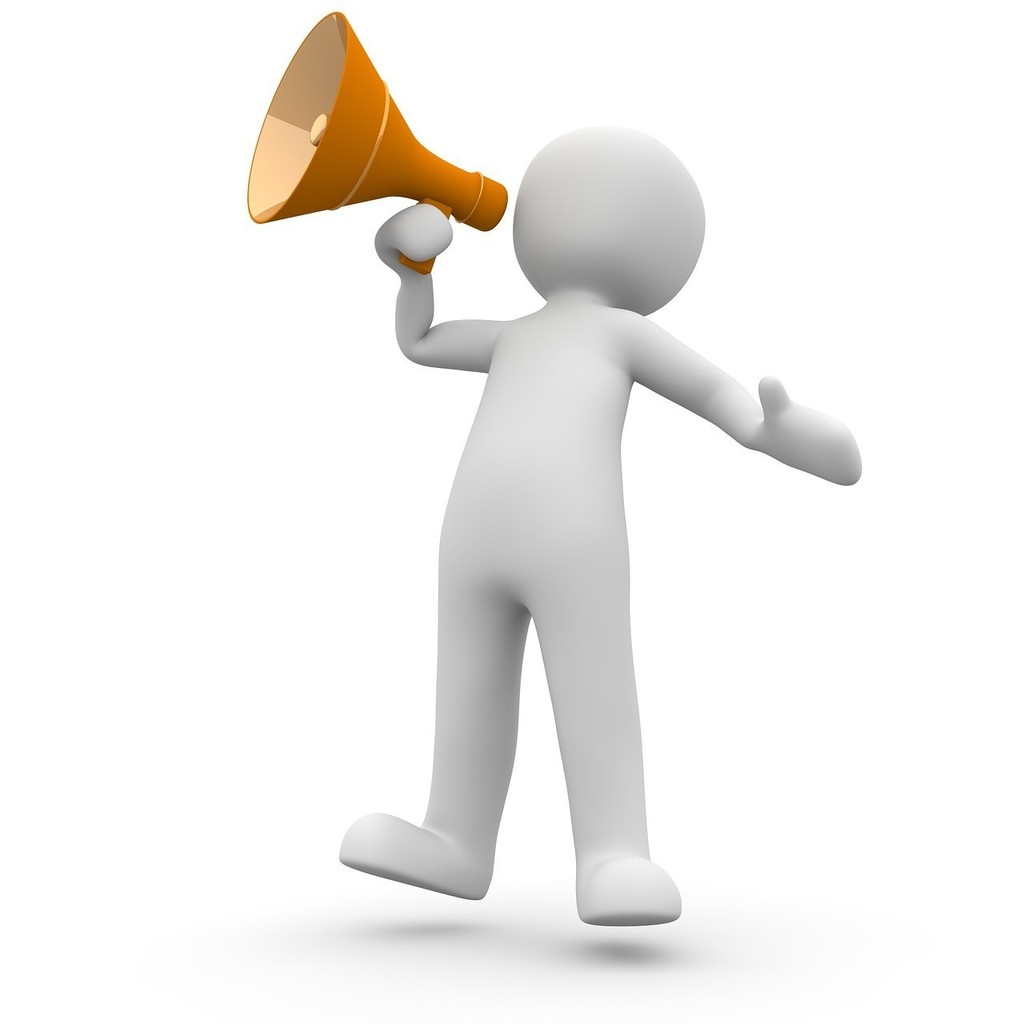 Join us for our first STEM Night at TCMS on Thursday, May 12th (5:00-6:30 pm). Learn about circuits, robots, and more! Finish up with STEM a little early and head over to GHS for our TCMS band concert at 6:30!
Congratulations to these three outstanding students! Our TCMS Golden Horseshoe Winners are: Shelby McCloy Michael Newbraugh Grayson Dillon This honor went to only 221 students in the entire state! Way to go your three!

Taylor County Schools LOVES our TEACHERS!! Write a short note to let them know what a difference they make in your child's life.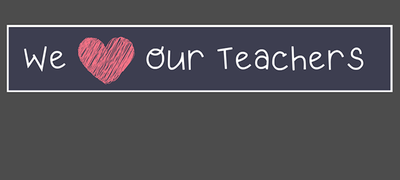 Dear Students and Families, We need your help creating the slideshow for 8th Grade Graduation. We are asking for two photos of each student: one current photo and one younger one. If a current one isn't submitted, we can use the yearbook photo for this year. The photos may be submitted in person to Mrs. Workman or emailed to
shannon.workman@k12.wv.us
. All hard copy photos will be scanned and returned to the student. Please submit the photos no later than May 23rd. Thank you for your cooperation.
7th grade parents, the trip to UTC for tomorrow is canceled due to unforeseen circumstances. If we are not able to make it up prior to the end year this group will still get a trip to UTC in the Fall of next year. This is an important educational experience and we will make sure this 7th grade group will have it.

May 1, 2022 was National Principal Day! We want to give a shout out to all of our Principals and Assistants as they continue to provide the leadership needed to support staff and students daily!! Thank you for all of your hard work!!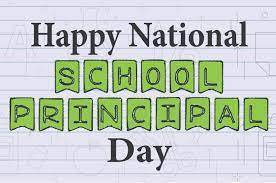 Our teachers guide our students to be the best they can be and strive for excellence each day! Happy Teacher Appreciation Week Taylor County Teachers!!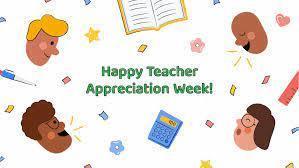 Congratulations to our TCMS student, Beckett Stallings, who competed in Charleston this weekend in the state social studies fair. Beckett Stallings' project on Army Engineers was selected at regionals in Glenville to move on to the state level competition! We have been blessed in many areas at Taylor County Middle School, and these students represented us in one of our most important areas, academics! Congratulations to our students who made it to the regional competition at Glenville State College: Black Beard— Silas Horne, Emari Duckorth, Adalie Annon Wild Wonderful Women of West Virginia--- Regan Taylor Pompeii--- Kyah Klug, Kinleigh Hutson Civil War Medicine Box--- Victoria Drainer Army Engineers---Beckett Stallings Operation Frequent Wind---Cody Rose History of the Olympic Games---Reese Lambert Dog Sledding--- Lauren Worth Strike It Rich--- Alyssa Larry, Lucia Jacquez Trade of the Greeks--- Charlie Bartlett Women of WWII---Anna Poling, Jaylin Summers
Here is the updated list of events and dates happening between now and the end of the year. I put * new date added 5/1 next to new dates: • May 3 - 7th grade trip to UTC • May 5 - 8th grade trip to Charleston • May 6 - 2-hour early release • May 7 - Spring Fling (8th grade) 6-9 pm • May 9- CIS 8th grade bump up day at 8:10 am (new date added 5/1) • May 9 - Choir concert at GHS 7 pm (5/6 then 7/8) (new date added 5/1) • May 10 – Election day (no school) (new date added 5/1) • May 12 - Band concert at GHS 6:30 pm • May 12 – TCMS STEM night 5-6:30 pm (new date added 5/1) • May 13th - 5th grade Safety Day • May 16-23rd WVGSA Testing all grades • May 19th - 8th grade move-up day • May 23rd – 5th grade award day (Full day in auditorium) (new date added 5/1) • May 24th - 4th grade move-up day • May 25th - "Get a Life" 8th grade program • May 26th - 8th grade graduation • May 26th - 5th/6th grade WVGSA Reward Day • May 27th - 7th/8th grade WVGSA Reward Day • May 27th - 6th grade trip to Clay Center (Charleston) • May 29th - 7th/8th grade Band at National Cemetery time TBA • May 30 - Memorial Day Parade (Marching Band performing/participating) • May 31 - 6th grade awards day (AM) auditorium • June 1 - 8th grade trip to ACE Adventures • June 2 - CIS (group reward trip) • June 6th - Student's last day

Voting is now open in the "What's Cool About Manufacturing?" video contest and TCMS has an entry! Please use the link below to watch the videos and give us a vote!
https://www.facebook.com/ExploreMFGWV/posts/3091706357710753
Amazing job from our 8th grade team and Ms. Kendra Larew! Special thanks to Appalachian Wood Pellets.

Early Dismissal - May 6, 2022