Today's COVID numbers are now posted in the News Section. Not getting updates? Download the app and make sure you select notifications.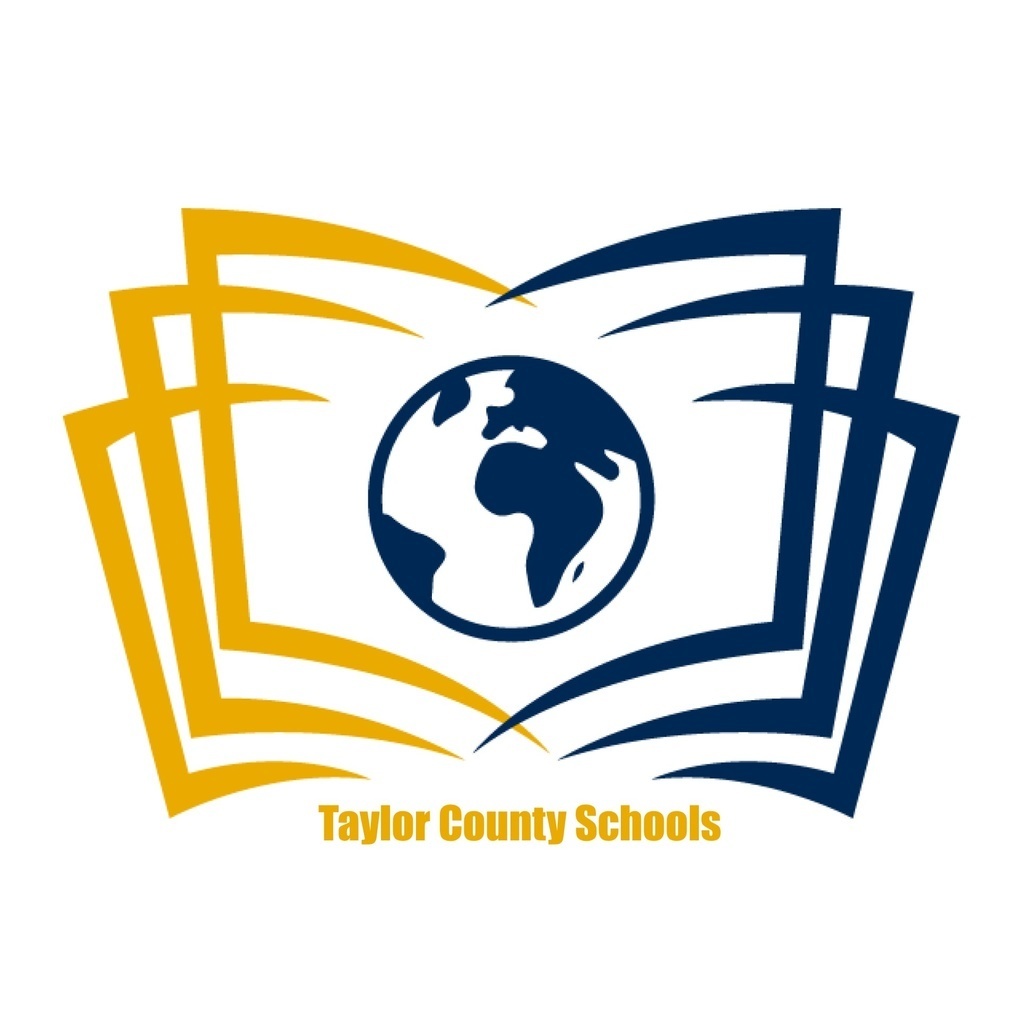 Anna Jarvis Elementary is closed today September 22, 2021 due to no water. This only impacts Anna Jarvis Elementary, all other schools in Taylor County are open.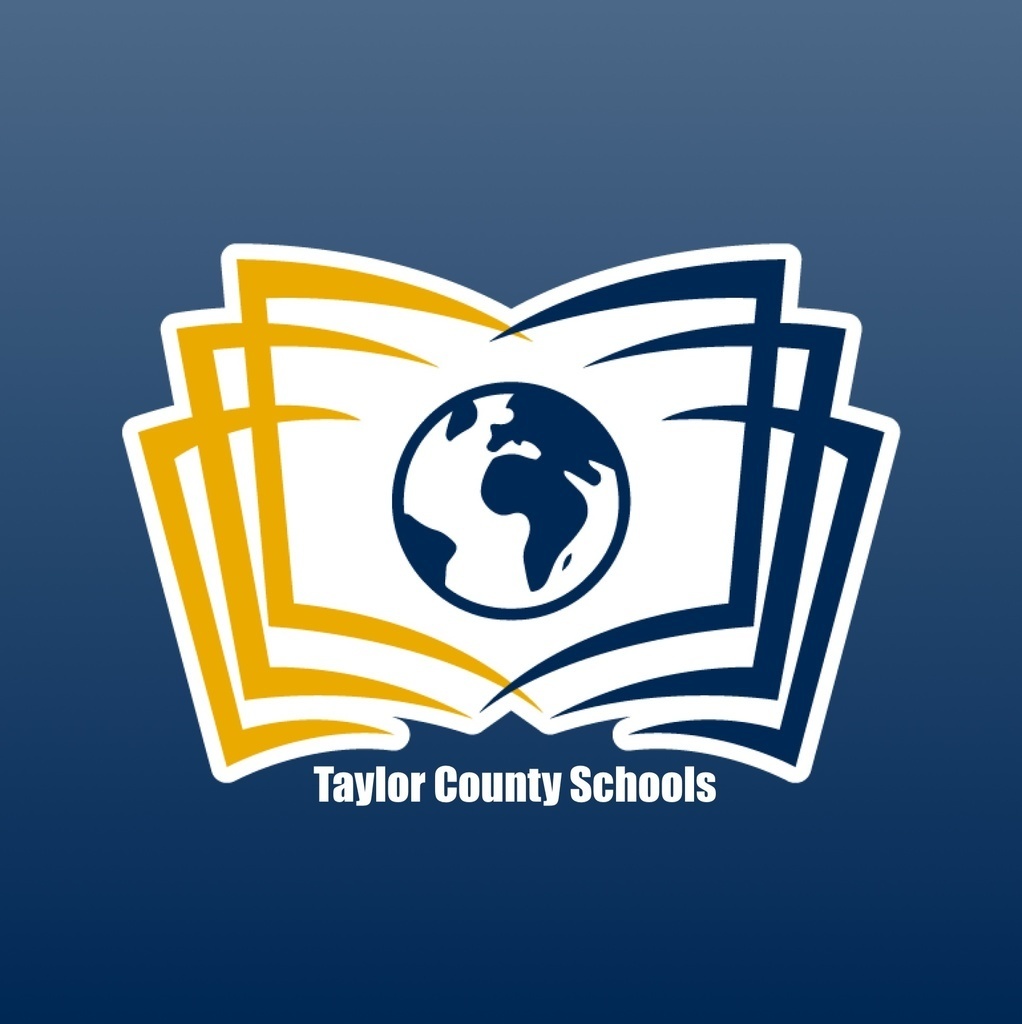 September 21, 2021 COVID positive and quarantine numbers update.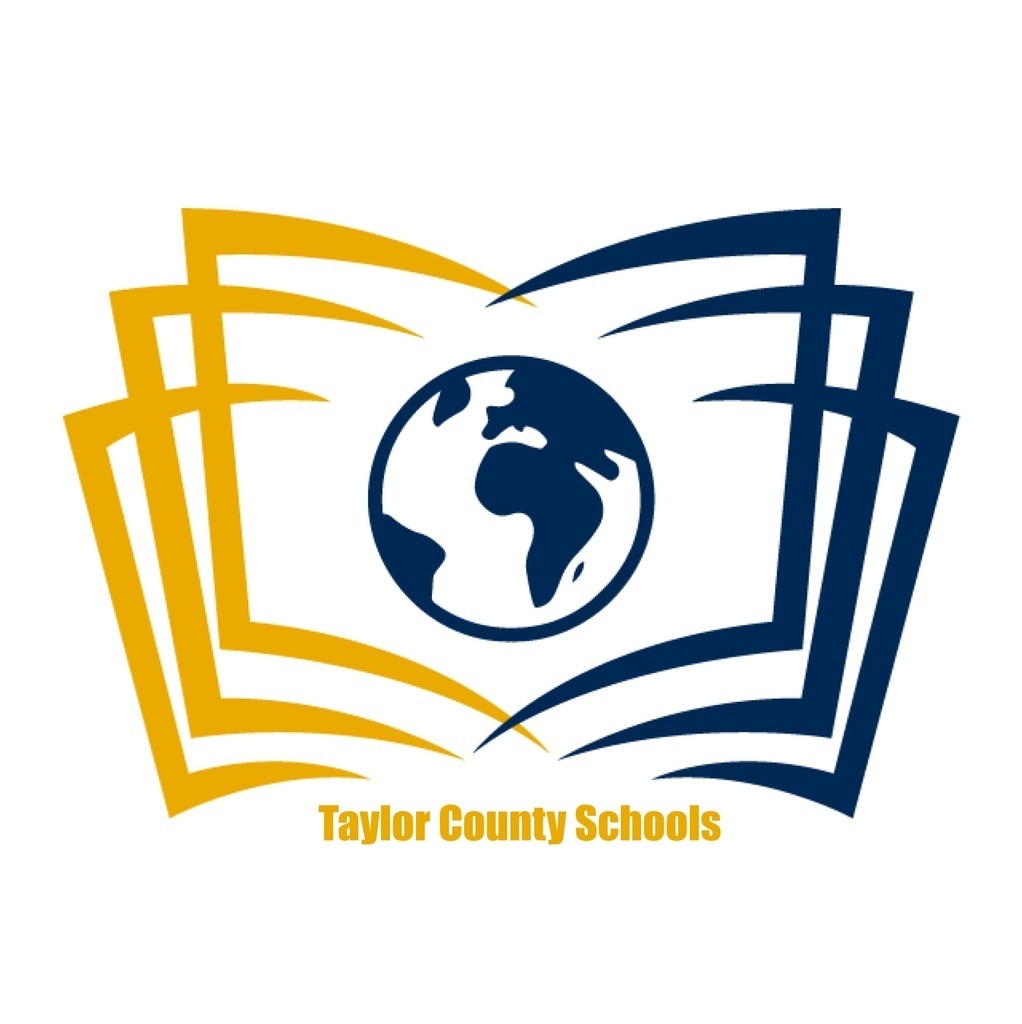 New positive and quarantine numbers for 9/18/21 - 9/20/21 posted for Taylor County Schools. Please make sure your students are masked on the bus and in our facilities practicing all mitigation strategies. Together we are making a difference!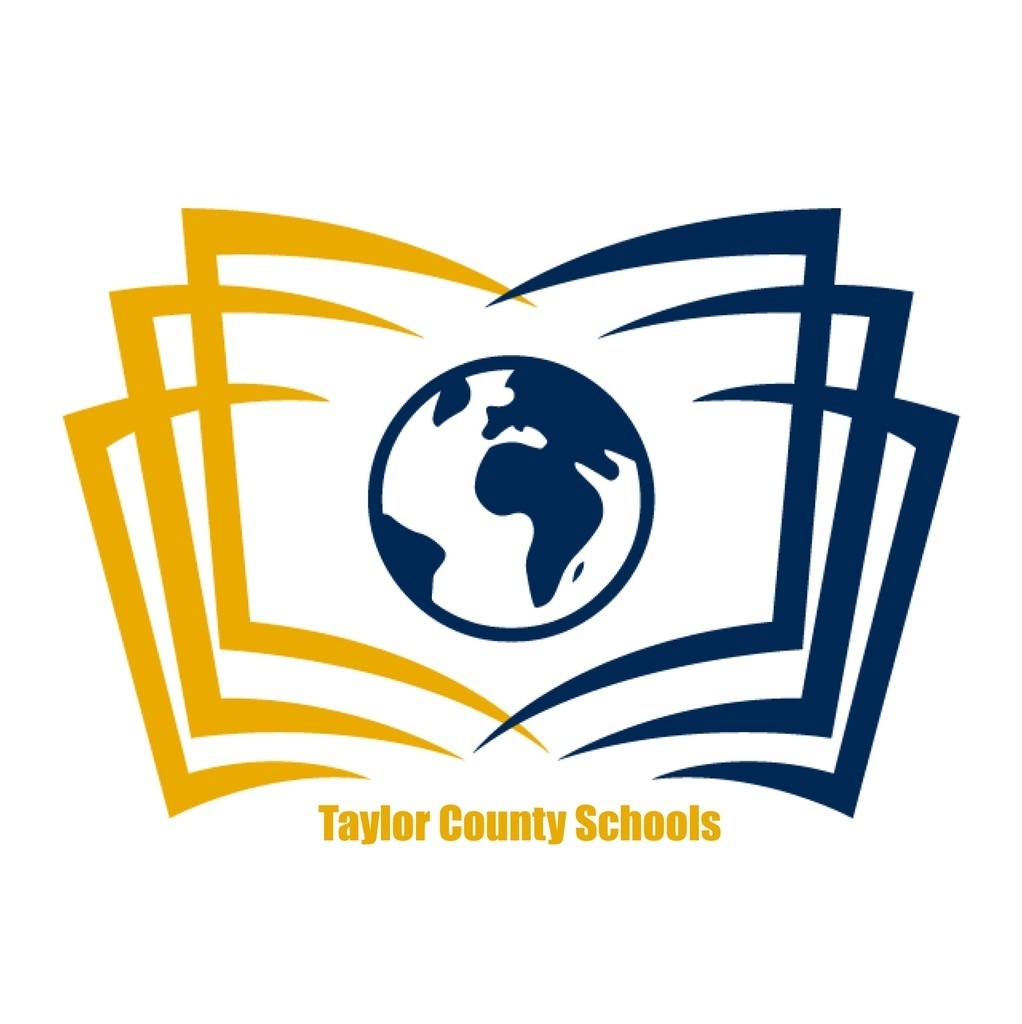 Band students and parents, due to unforeseen circumstances, the band and choir will not be able to participate in the parade on Tuesday as TCMS band and choir. However, band and choir students are still allowed to march with the parade and will have a spot if parents are able to bring them to the start point by 5:30 on Tuesday at Jerry's restaurant.
TCMS Events the week of 9/20 (Spirit Week) Monday - What I want to be when I grow up Monday - Volleyball at Mountaineer MS 5 pm game time Tuesday - Time Warp Tuesday (dress from any past decade/era) Tuesday - TCMS Parade (5:30 lineup at Jerry's Restaurant finishing up at GHS) Wednesday - Neon Day Wednesday - Football vs Tygart Valley at home 7 pm Thursday - TCMS PICTURE DAY!!! Friday - Flannel Friday Saturday - XC Hosts Bearcat Invitational at WTES, 11 am start time Wednesday
Students if you are looking to hang out with your friends and are looking for something to do today...our Fall Bash starts in 1 hour!!! From 10 to 2 pm today, Sept. 18th, you can enjoy inflatables, a dunk tank, ice cream, and more! See you soon and Go Knights!

Taylor County Schools working with the Taylor County Health Department will begin providing updates to numbers of staff and students quarantined and positive. We have 172 students and 5 staff quarantined, 30 students and 5 staff positive.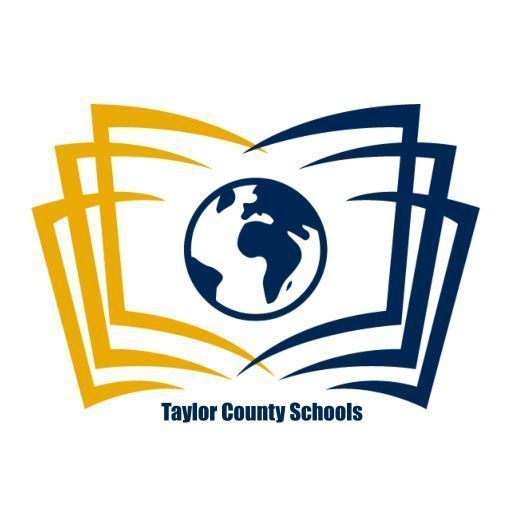 *Important Child Nutrition Update* Food shortages are nationwide, and our district is experiencing unavailable items and substitutions for those items must be made. Menus are subject to change, but we will notify you when possible. Thank you for your understanding!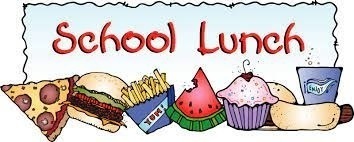 Reminder that tomorrow, Sept. 17th, is a 2hr Early Dismissal for all Taylor County Schools.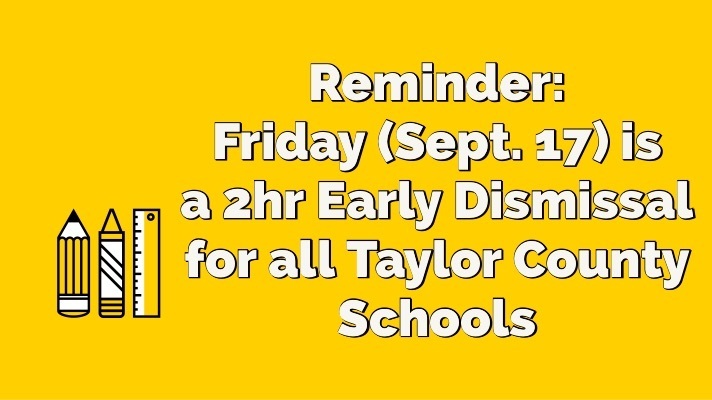 Parents, two days before school started we realized that our enrollments in 6th grade put our class sizes above the recommended capacities.  The board was gracious enough to give us an additional 6th grade teacher to reduce class sizes, so please bear with us as we rebalance our social studies classes.  That new certified teacher will be approved at the Sept. 28 board meeting.  In the mean-time, we have a certified sub filling the position as we reduce class sizes.

All staff, students and visitors will remain masked on all buses and facilities as Taylor County remains red on the WVDHHR map as of today, September 12, 2021. Exceptions include eating, recess and outdoors.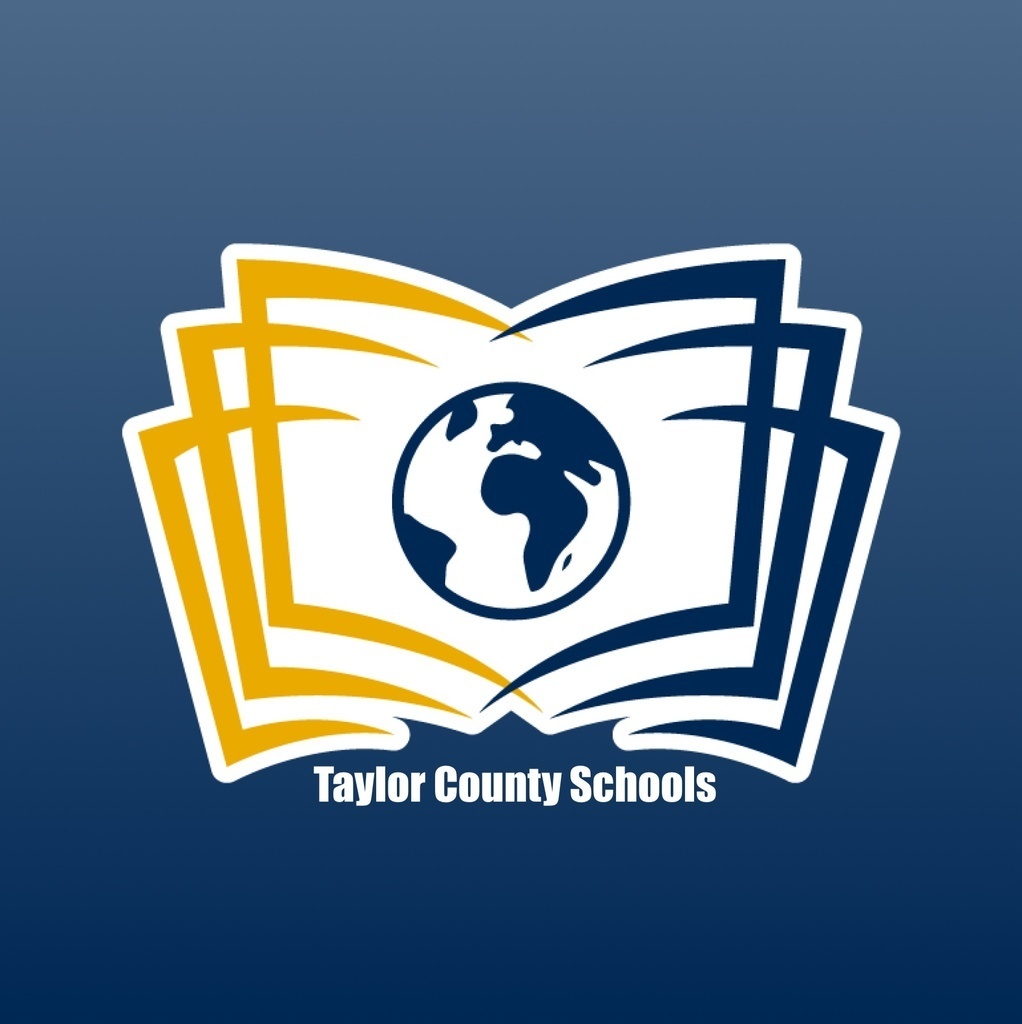 Date Correction: The news article yesterday had an incorrect date for March early release. It should be March 2nd, not March 6th.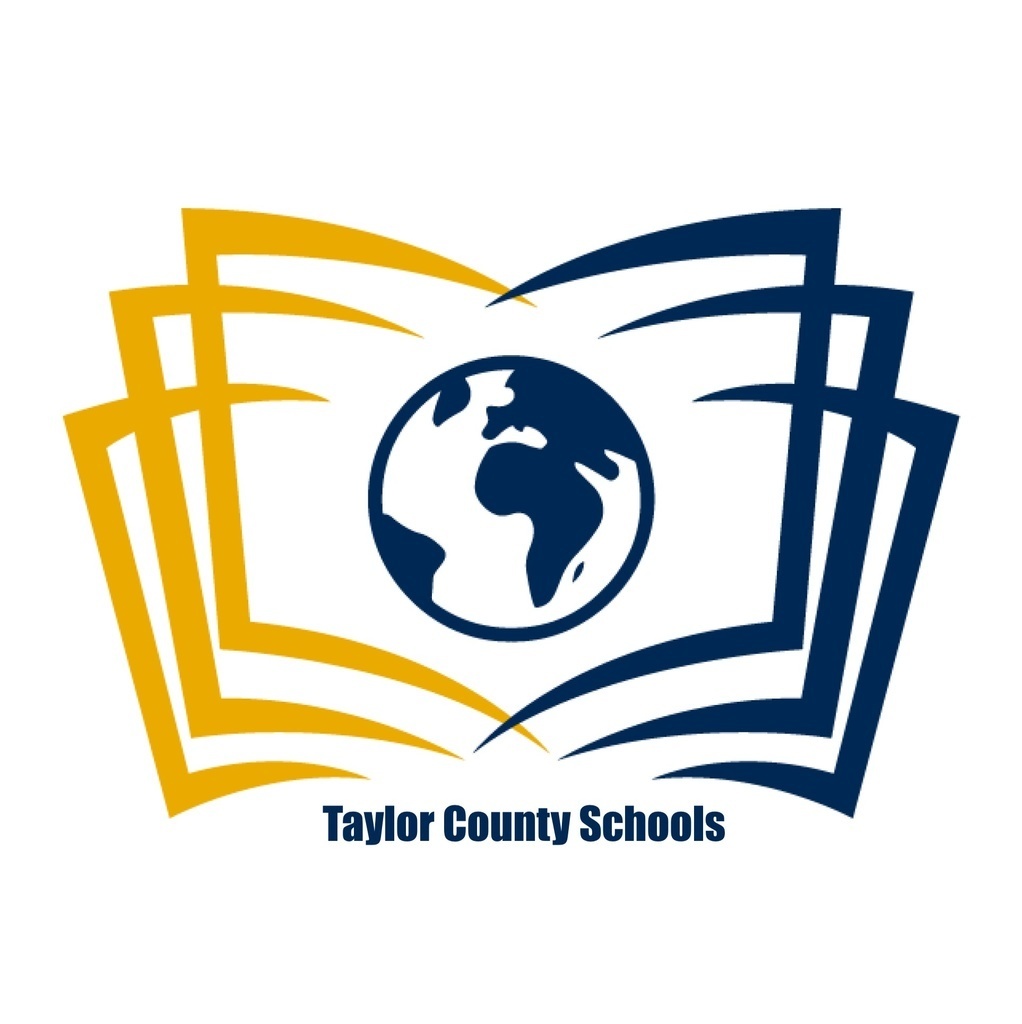 This morning marks 20 years since that first plane flew in to the World Trade Center and started two decades of warfare for our nation. Staff, parents, and teachers please take a moment to reflect upon this 20th anniversary of 9/11. The first plane hit at 8:46 am. The second hit at 9:03 am. At 9:37 am the third plane hit the Pentagon. Finally, at 10:03, the fourth plane crashed in a field in Shanksville, PA when the passengers, aware of what was happening and that the plane was most likely headed for the White House, attempted to retake the plane and caused it to crash. This heroic act by the passengers of Flight 93 saved many lives and the heart of our democracy. When we think of that Tuesday morning, please remember the innocent Americans that only intended to go to work and support their families. Also think of the thousands of service men and women that gladly stepped up and gave their lives to defend this nation and right a wrong that was done to us. Despite the many differences we have in this nation, the next morning revealed an America that the world does not often see. A unified juggernaut that can't be stopped when we are together and of one mind. The world learned that day one important lesson: mess around and find out. God Bless America.
Come out on September 18th and celebrate Fall Y'all at the first TCMS Fall Bash from 10 am to 2 pm. Ice Cream! Blow up obstacle course! Dunk tank! The weather promises to be great, so please come and celebrate being a Knight with us!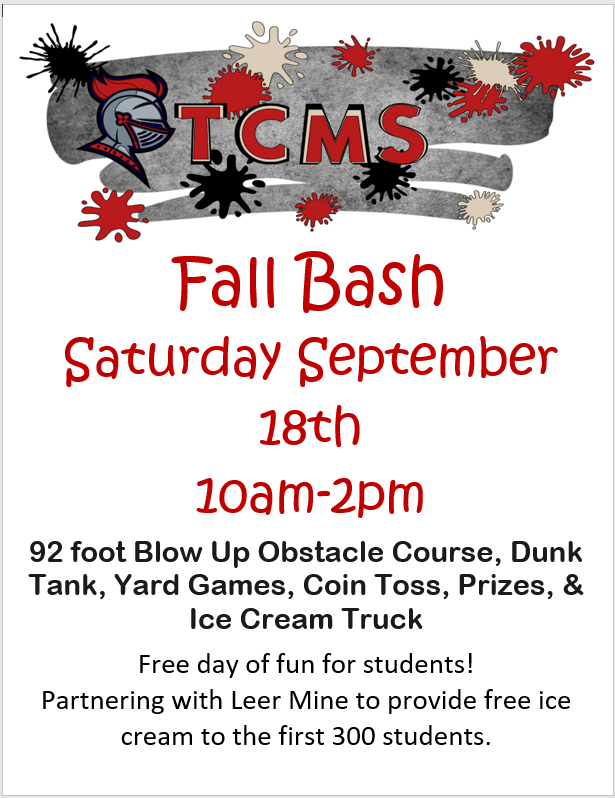 Reminder: September 17th is now a two hour early release for all students. Staff will be looking at data to guide planning for learning.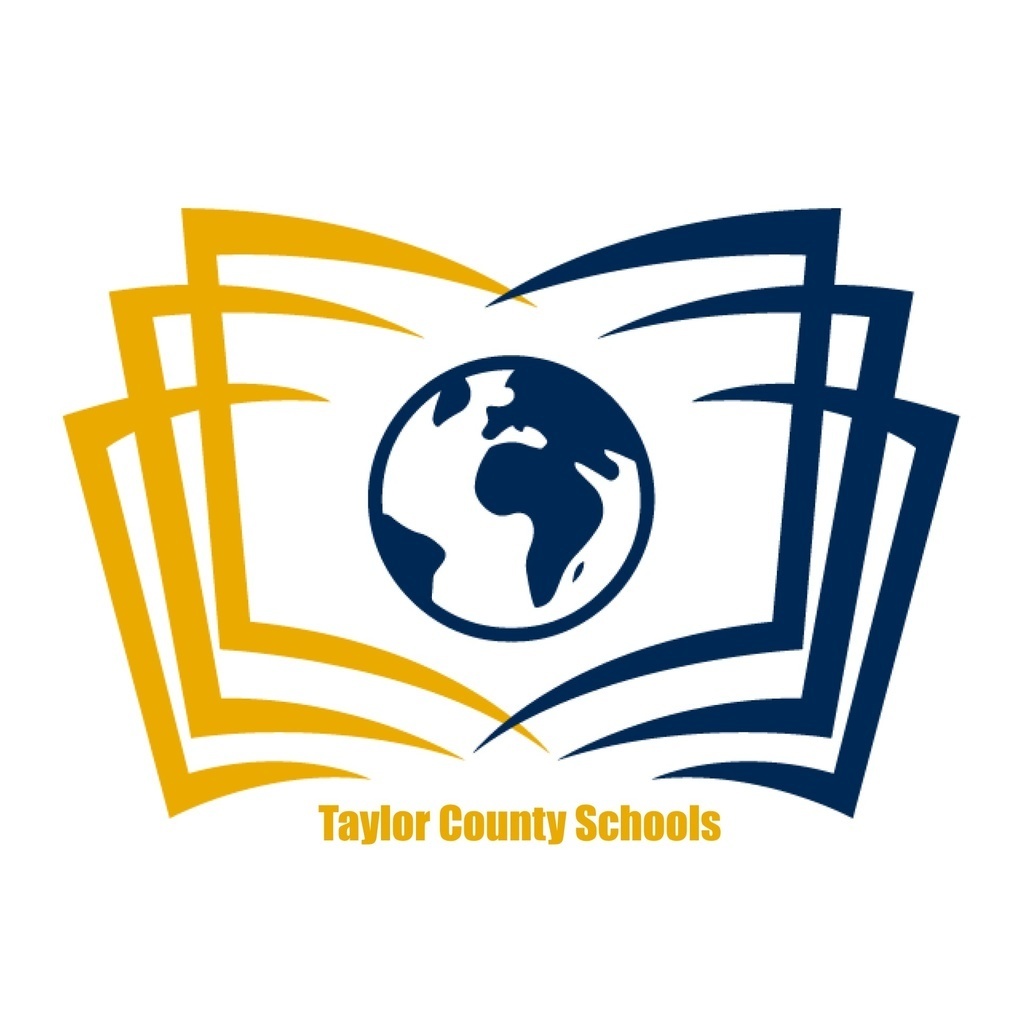 Students in the STEM lab using index cards and tape to create a structure that would hold weight.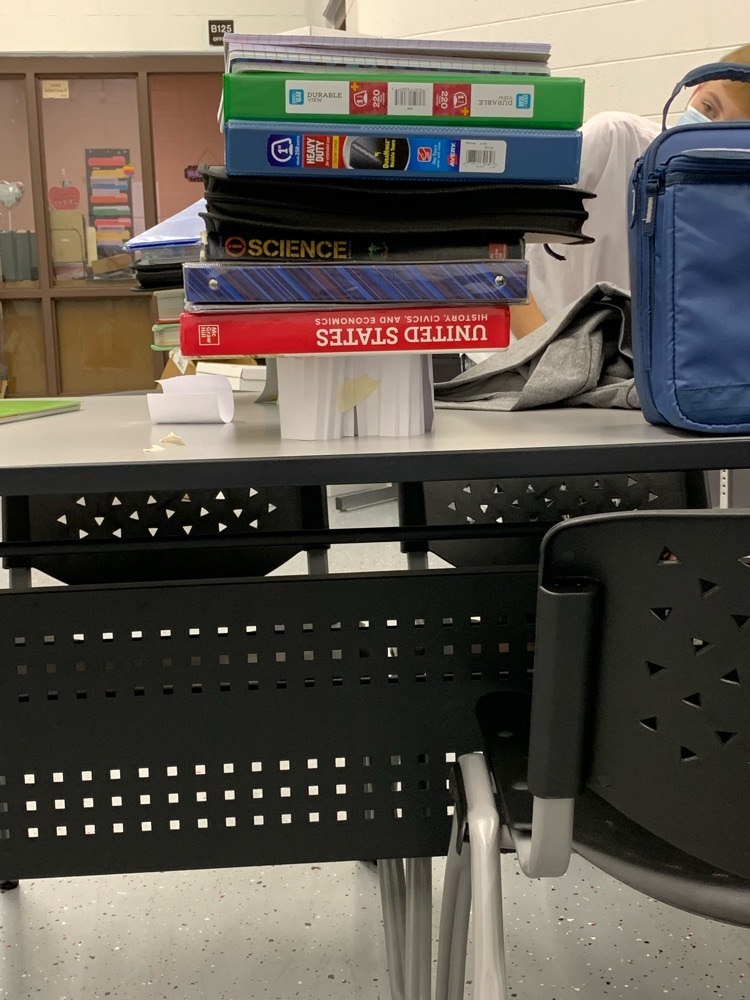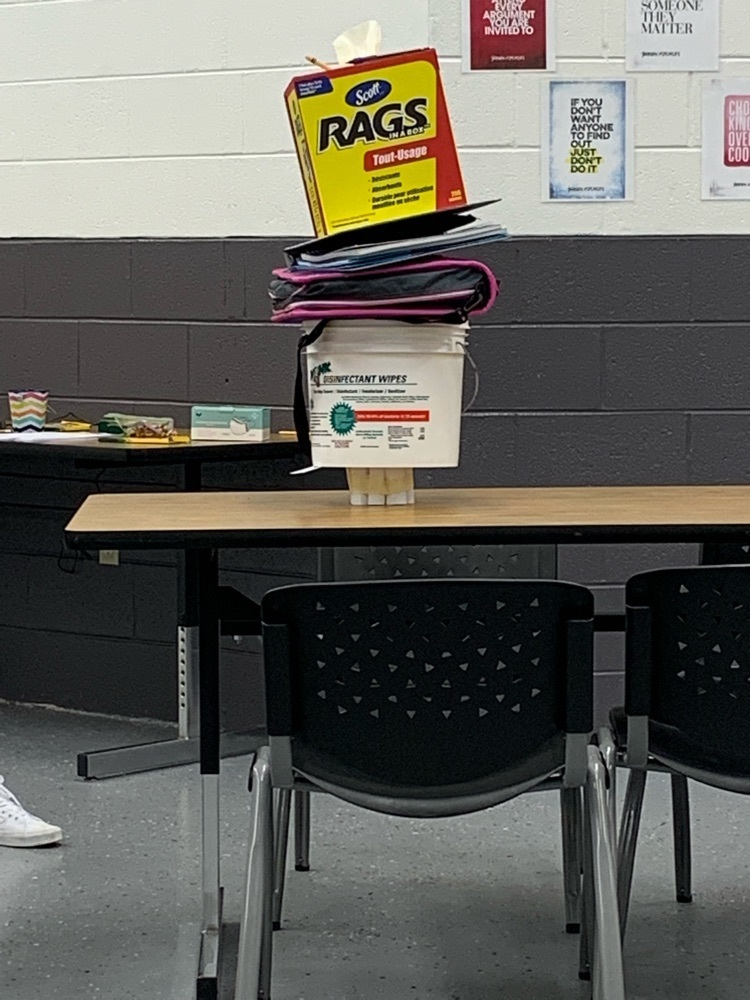 In just under 2 hours Coach Beltner invites everyone to come out to support the Knights football team as they face off against Philippi at home. It is a Tie Dye Knight, so wear tie dye to support the team! Kickoff is at 7 pm.

Charts now posted for contact tracing and quarantine guidelines as shared from the WVDE.